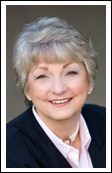 Jan Kelly is the CEO of Janet L. Kelly, LLC and President of Kelly Enterprises, a full-service F&I and sales training/consulting company for the RV, auto, marine and motorsports industries. Jan founded Kelly Enterprises in 1989 to provide education in ethical, efficient, and effective F&I/sales processes that result in increased productivity and profitability for dealerships and their allied business partners.
Jan has more than forty years experience in the finance and insurance industry. In addition to her formal training in business administration and finance, she was the director of training for one of the nation's largest aftermarket sales agencies and one of the first female sales representatives for Mutual and United of Omaha.
Jan is an acknowledged industry expert and in-demand speaker for dealer 20 groups and nationwide industry events, including the NADA, NIADA, RVDA, and RVIA Conventions. Jan conducts public F&I seminars, delivers onsite F&I/sales consultation and training, and moderates her own F&I 20 groups. Her dynamic presentations feature state-of-the-art skills and technology infused with humor and real world examples.
Jan's articles have been regular installments in industry publications such as Dealer Marketing, RV Pro, and RV Executive Today. Her comments on F&I trends and practices have appeared in AutoExec, Successful Dealer, RV Trade Digest, and AutoRemarketing.Com.
Click on Articles to learn more about Jan's ProcessBased • Results Driven ideas. Or click Consulting Services or Kelly Training to put Jan's energy and expertise to work for you today!